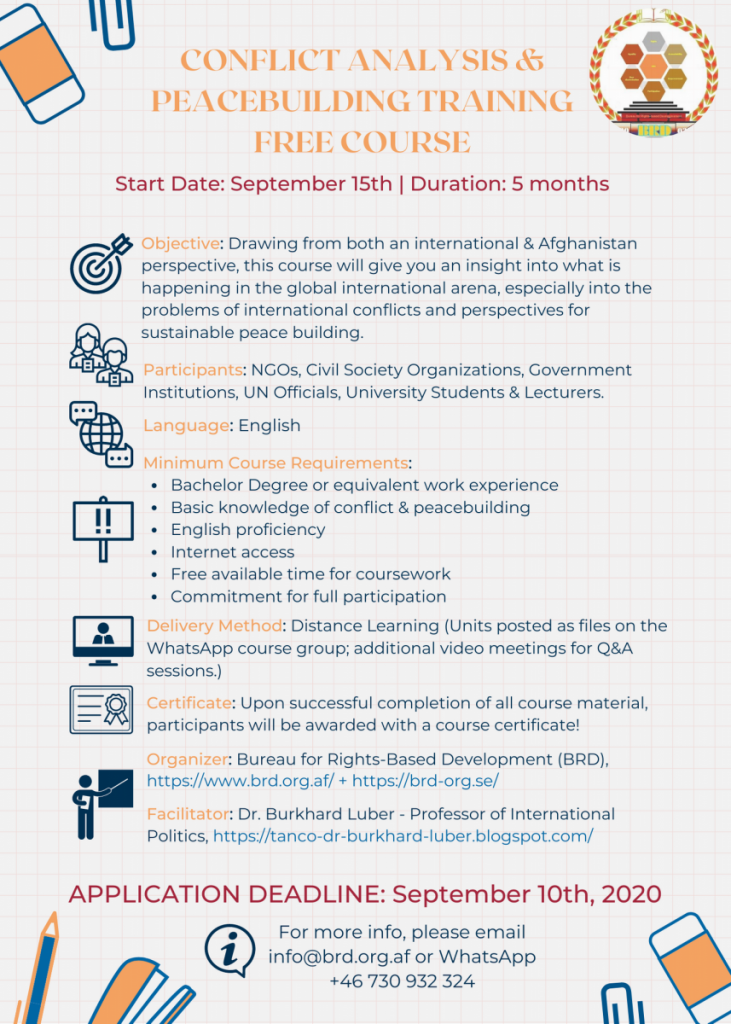 ---
We are pleased to share with you information on our free 5 month distance learning course on Conflict Analysis & Peacebuilding for relevant professionals in Afghanistan! If you're interested, please read through the criteria on the course flyer and fill out the following application form by the deadline of September 10th!
https://forms.gle/anWZmoMG6DAn7WHu8
We would also appreciate if you could share this with others in your respective networks. We look forward to virtually meeting you!
---